City Theatre
A star is born.

Hailed by the New York Times as "Pittsburgh's most innovative theater," City Theatre stages challenging new works by world class artists. Our 20+ year partnership with City has resulted in a distinctive visual brand that evolves to keep pace with the theatre's push-the-envelope artistic vision, pulling audiences in with the promise of unexpected theater experiences.
Identity Design
In 2001, leadership wanted an identity redesign to better reflect their growing reputation as a theater with creative and contemporary edge. Letterforms clipped and crowded into a sturdy wordmark ignore typographic conventions and mimic the tightly-woven neighborhood that City calls home. The simple logo carries on with timeless appeal, serving as a distinctive, but not distracting anchor to ever-changing graphic assets and applications. Combined with a high key color palette, strong typography, and clever messaging, the brand clearly signals: This is a home for bold new plays.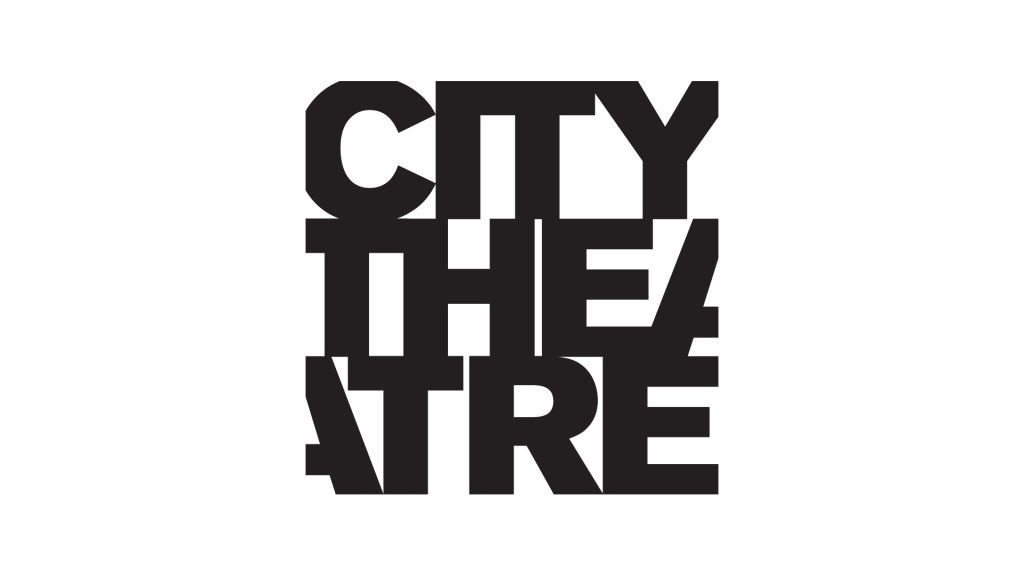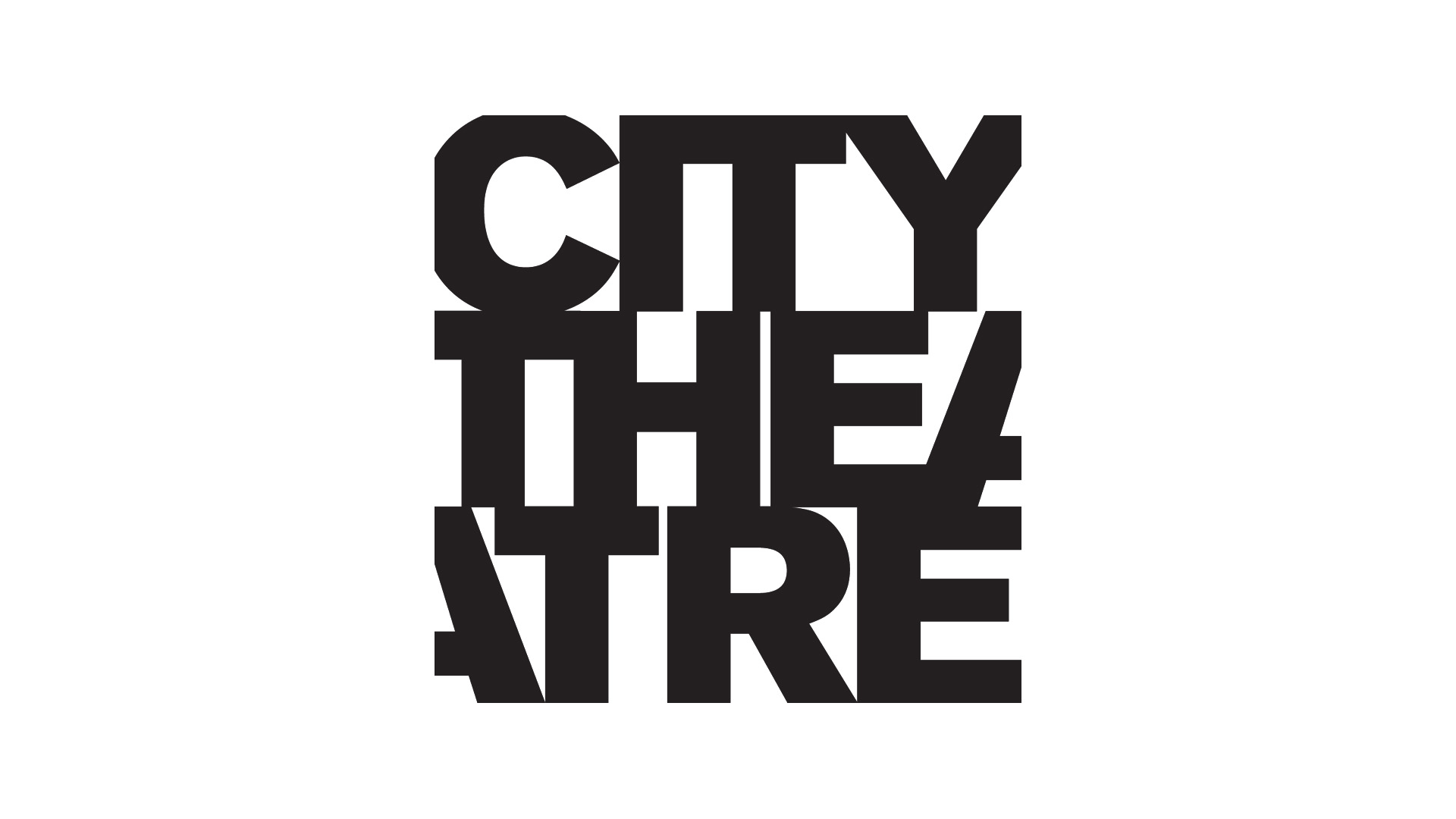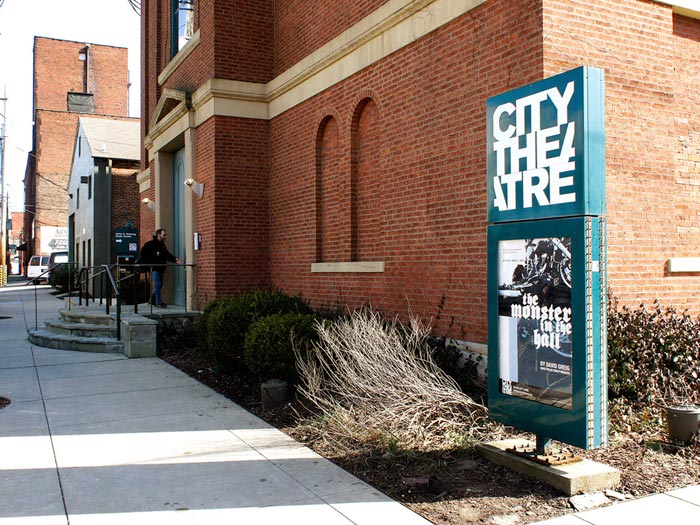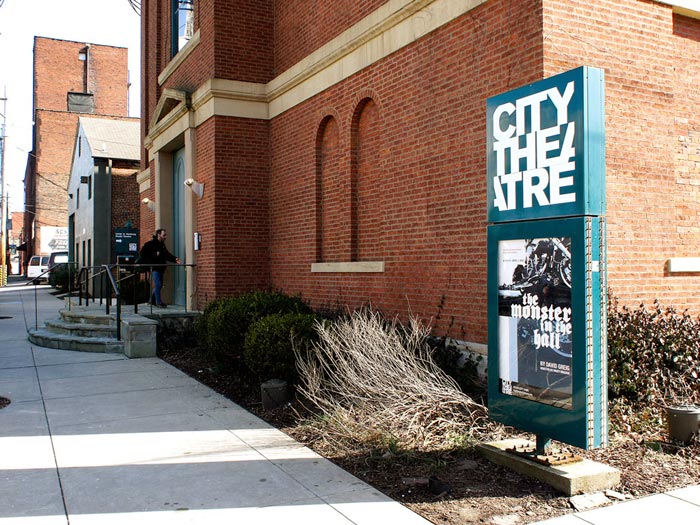 Season Promotion
Creative flexibility keeps City's season promotions fresh, with each new season carrying a unique visual approach. Artwork and messaging align with leadership's creative vision for the season, always current, inspired, and reflective of a progressive arts organization. The cerebral, attention-grabbing visuals set City Theatre apart from competing venues and notify audiences that they will experience the unexpected. Within the first two years of partnership, the powerful new season artwork contributed to a 100% subscription increase, and a 30% audience increase.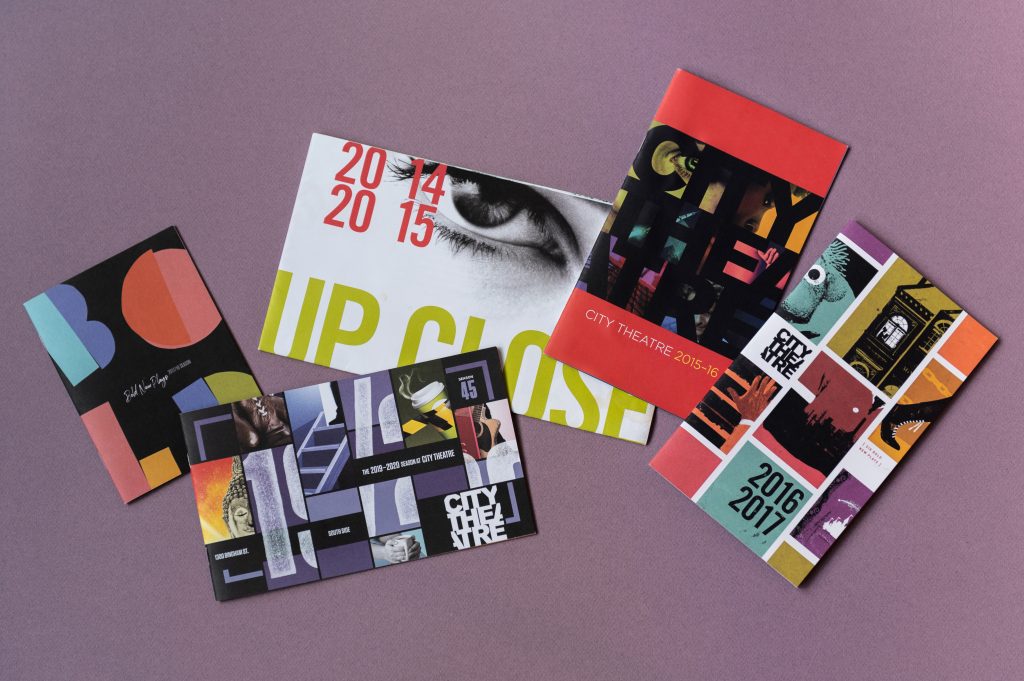 For the 2017-18 season, artistic director Tracy Brigden sought an expression that would set City apart from Pittsburgh's arts ecosystem. The resulting season materials— subscription brochure, marquee posters, direct mail campaigns, and advertising collateral—feature curious cut-paper compositions alluding to obscure key details buried within the six scripts. The unique visual elements pique market interest, and attendees get a rewarding AHA! flash of comprehension.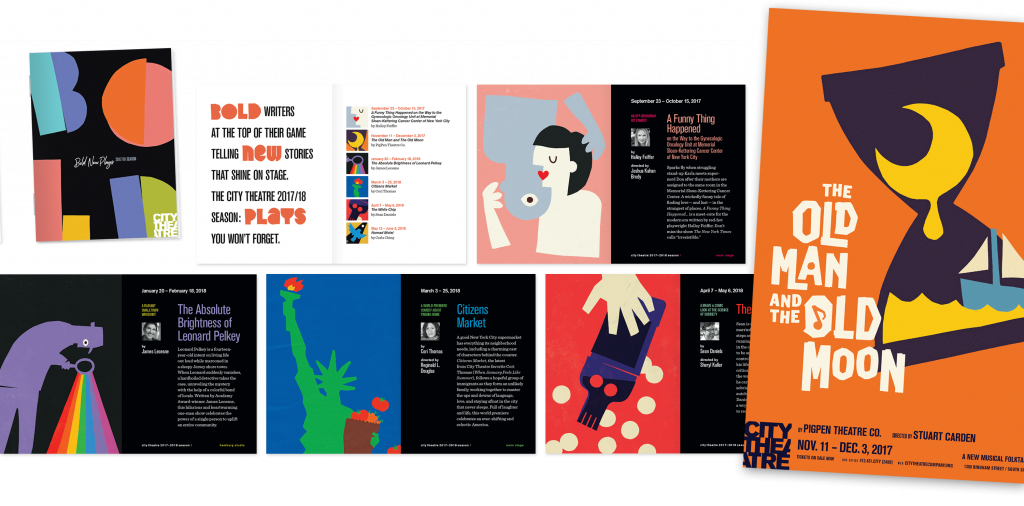 ---
Programming Collateral
Extending City's brand into an informal sub-brand for its education and youth programs resulted in a 166% jump in participation within 10 years. The graphics for the Young Playwrights Contest and Festival are more raw, alluding to the un-honed quality of a young playwright's craft. A YPF brand refresh in 2016 incorporated visual elements pulled from each winning playwright's work as a subtle homage. Submissions have increased 33% since the refreshed brand launched.

Event Branding
After years of producing themed invitation packages and collateral for City Theatre's annual fundraising galas, we were tasked with branding a quintessentially "South Side" fundraiser for the soft-opening of the new Philip Chosky Production Center. Inspired by the urban textures of City's campus, the new "BASH at City Theatre" brand helped set new records in event attendance and support.