The Pittsburgh Foundation
Making visible impact.

The Pittsburgh Foundation works to improve life in Western Pennsylvania by connecting donors and partners to critical needs. New leadership saw an opportunity to expand the Foundation's impact through three tactics: update the Foundation's brand identity to adjust perceptions and energize communications; raise awareness of mission and outcomes through timely reporting delivered digitally to all audiences; improve the website to carry more content and function more intuitively.
Identity Refresh
The updated logo retains valuable existing brand recognition while increasing visual impact. Sturdier type, a redrawn icon, and a more compact shape work well at small sizes across web, social, and print platforms.
The bold, condensed sans serif type evokes newspaper headlines—a nod to the Foundation's commitment to share information with broad audiences.
Expressive photojournalistic imagery documenting the Foundation's initiatives and impacts is a signature brand element across media. The high impact photos transform information into understanding.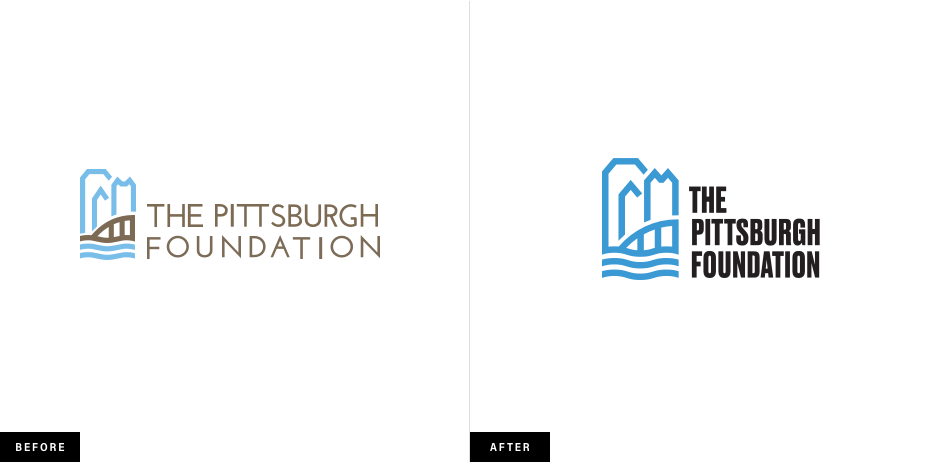 Publications
Great storytelling is a hallmark of the Foundation brand. An annual Report to the Community and quarterly Forum newsletters operate as opportunities to elevate the donors, partners, and beneficiaries who effect change. Compelling narratives and photography draw readers in, building the simpatico and awareness that can increase support for the Foundation's work.
All publications use brand elements consistently to create an unmistakable Pittsburgh Foundation look and feel across media.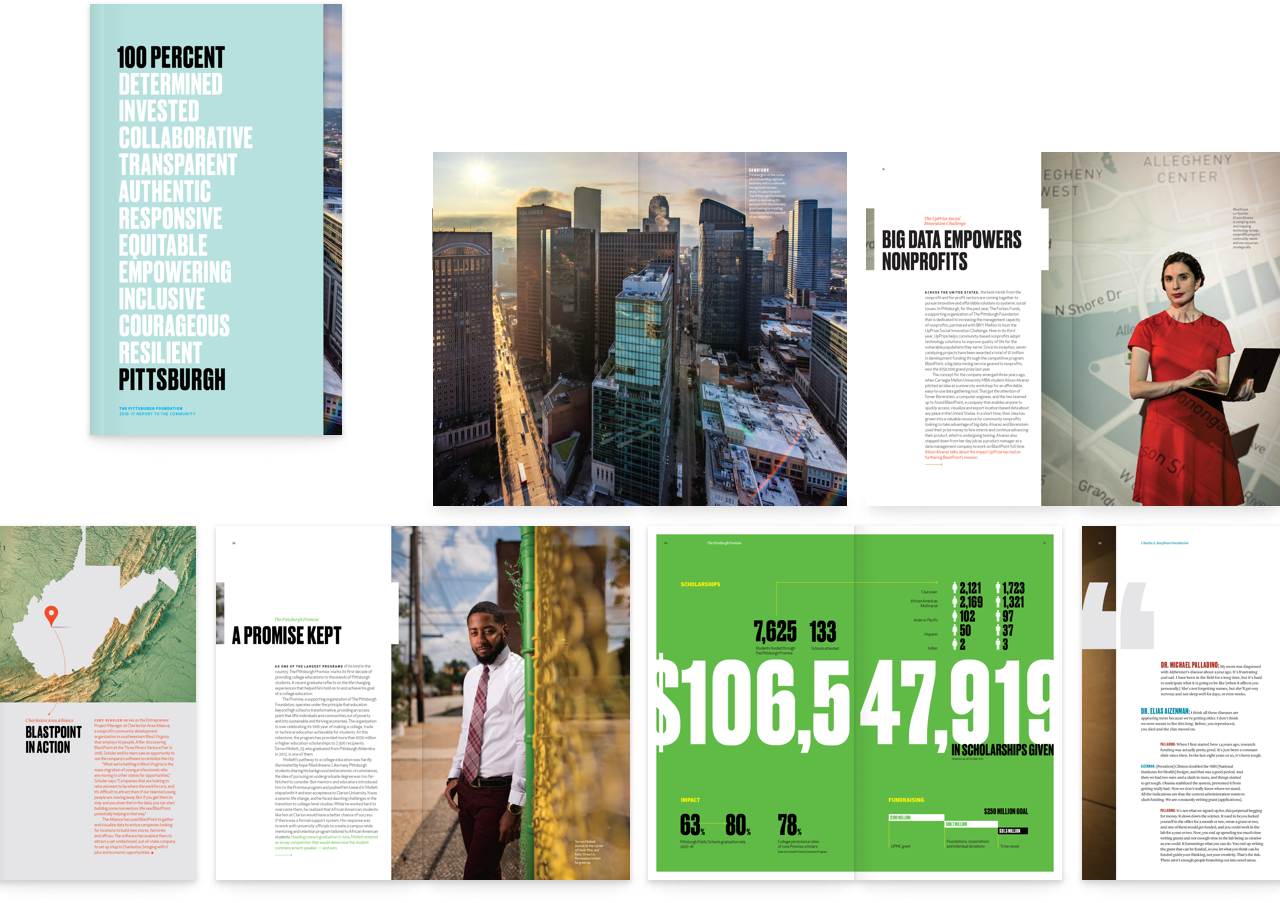 The new website provides a robust publishing platform, enabling the Foundation to post news and content quickly. Logical site mapping and user-friendly navigation cues keep site visitors oriented within this information-dense site.
Continuously updated content such as In the Headlines, News Releases, Tweets, and Stories gets priority placement on the home page, fulfilling the site's primary function: to provide timely, comprehensive, shareable information on all matters related to regional philanthropy. The heavily-used Scholarship section's redesigned interface and improved Search functionality helped to greatly reduced the Foundation's unclaimed scholarships.
An energetic, progressive vibe reinforces the Foundation brand, furthering audience perception that relevant stories accompanied by powerful photojournalistic images mean Pittsburgh Foundation.
In tandem with design of the Foundation site, we co-branded the websites of affiliated foundations. These partnering foundations maintain independent identities; a shared design aesthetic and similar navigation reinforces the Foundation connection and offers a familiar interface to overlapping audiences.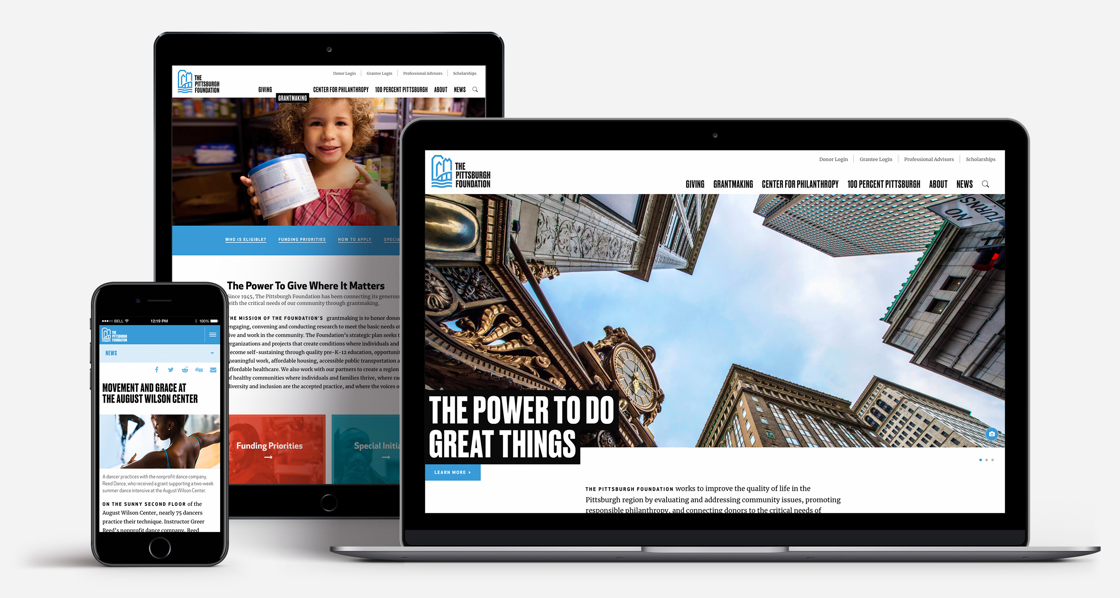 Brand Guidelines
Concise, clearly-written guidelines facilitate brand-consistent communications, whether produced in-house or by outside vendors. Templates for invitations, ads, brochures, and presentations result in a family of well-designed, easily-produced print communications.